Ethereal Elegance: Quinceanera Pictures & Enchanting Sweet 15 Dresses, Photo by Quinceañera Photo Studio (305) 918-4040
---
Step into a world of ethereal beauty as the rain-soaked night sets the stage for an enchanting quinceanera picture. Adorned in a captivating, form-fitting wine-colored dress, our stunning quinceanera captivates with her alluring gaze. Bathed in soft, delicate lighting, her pose exudes a mesmerizing grace, revealing the artistry behind every frame.
At Quinceañera Photo Studio, we specialize in capturing the essence of this cherished milestone. Our collection of exquisite sweet 15 dresses will elevate your beauty, showcasing your unique style and radiance. Experience the magic as we skillfully blend tender lighting and atmospheric elements to create a truly captivating quinceanera picture.
Unveil your allure and embrace the artistry of our photography, where every detail is carefully composed. Let us curate your quinceanera experience, capturing the essence of your enchanting night. Discover the beauty that awaits you. Contact us today at (305) 918-4040 or visit our website to embark on a journey of timeless memories. Explore our exclusive collection of quince clothing and let your beauty shine.
Quinceañera Photo Studio
4040 W 12th Ave,
Hialeah. FL 33012
(305) 918-4040
---
802 |
7069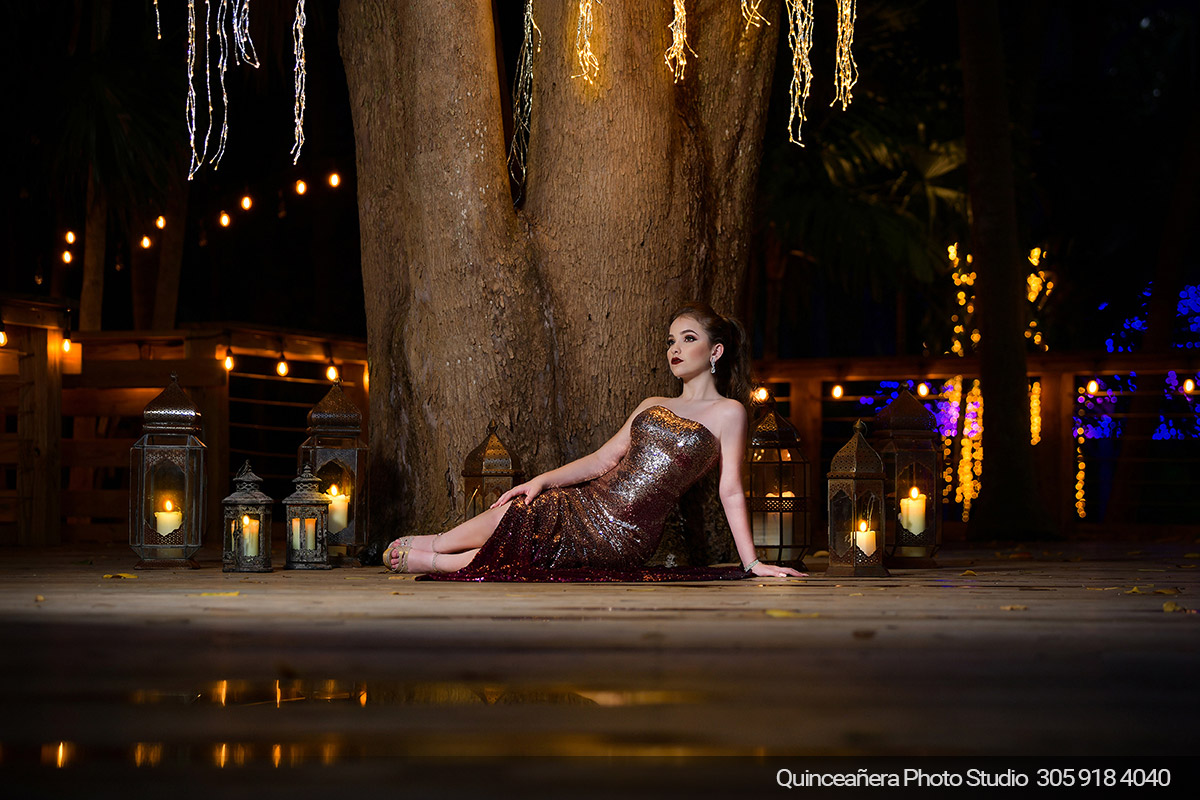 Ethereal Elegance: Quinceanera Pictures & Enchanting Sweet 15 Dresses, Photo by Quinceañera Photo Studio (305) 918-4040