Reflecting Dreams: Quinceanera Photography & Exquisite Quince Dresses, Photo by Quinceañera photo studio (304) 918-4040
---
Embark on a dream trip with our quinceanera photography and dress rental service. Imagine a beautiful quinceanera in a blue dress, in front of a mirror that reflects the illusion of her. Our romantic and enthusiastic ringtone captures the emotion of this special moment.
In our studio, you will find a wide selection of quinceanera dresses, carefully chosen to enhance your beauty. From elegant blue dresses to dazzling 15-year-old creations, our goal is to make your dreams come true. Allow us to capture every detail in our photographs, immortalizing your quinceanera in a magical and emotional way.
Trust our passionate team to create memories that will last a lifetime. Contact us to book your quinceanera session and discover the magic of wearing one of our quinceanera dresses. We will accompany you on this journey full of joy and elegance. Come and let us capture the essence of your quinces in stunning images!
Quinceañera Photo Studio
4040 W 12th Ave,
Hialeah, FL 33012
(305) 918-4040
---
841 |
7602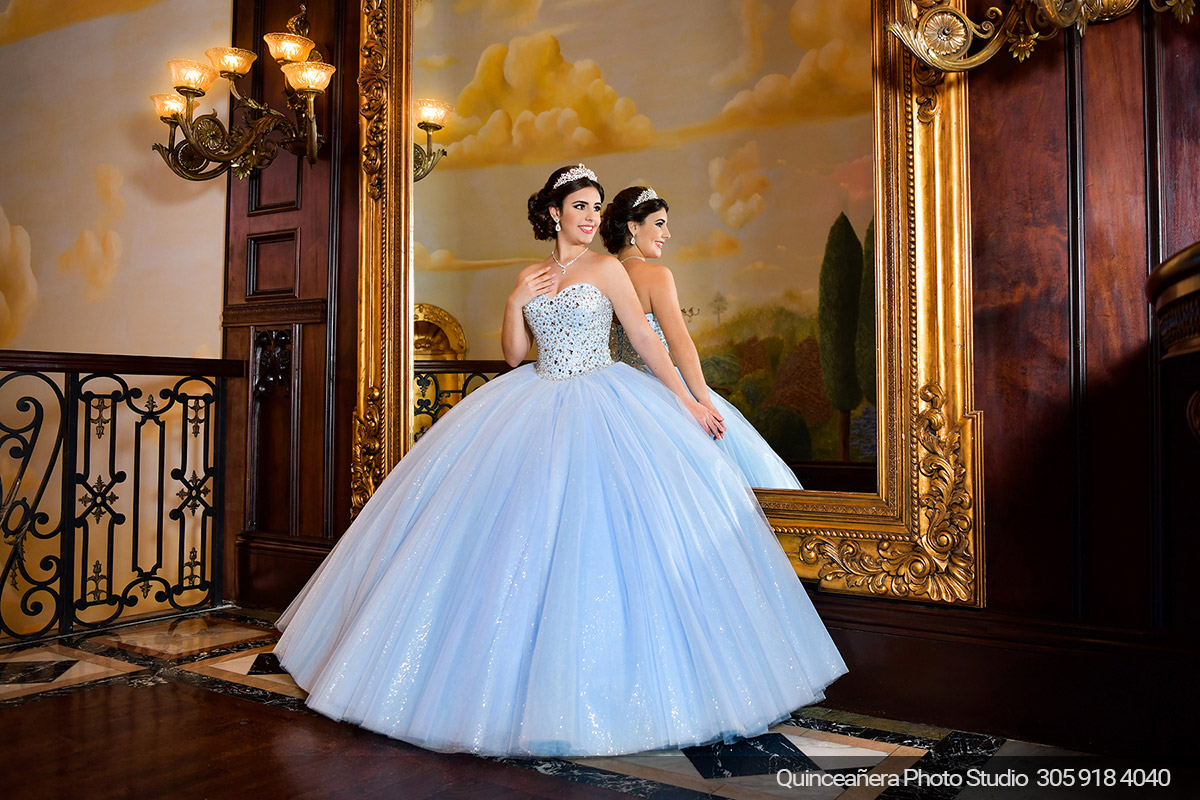 Reflecting Dreams: Quinceanera Photography & Exquisite Quince Dresses, Photo by Quinceañera photo studio (304) 918-4040